A friend of mine has had a rough time of it lately.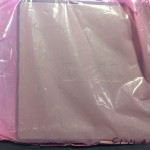 He and I have been friends for years. He's in IT, but he actually works in development instead of administration. Due to how his employer is set up, he actually works from home full-time. In addition, he runs servers from his house so that he can provide email accounts for himself, his family, and his friends. As he is much more versed in development than administration, I help him out with administrating the servers.
A few months back, I got a call from him on a Sunday evening. He was panicked and shell-shocked, and for good reason: the police had just raided his home. The accusation was that he was distributing kiddie porn from his house via file-sharing utilities. The police had arrived with a search warrant, and seized almost all of his equipment. Every active server was taken, as well as his primary desktop PC. About all that was left were his home theater PC and an older test server that hadn't been hooked up. I got him calmed down, and worked with him to get the test server reconnected to the internet and reconfigured so that it could provide the email services that the seized servers had been providing. Unfortunately, however, while he had been very diligent in keeping backups of his machines, the backups were hosted locally and were amongst the items the police had seized. While I was able to get mail services operational, any messages from before the police raid were pretty much lost for the time being.
More than that, my friend was worried sick. From the get-go he insisted to the police that he was innocent of everything. The police claimed that they had downloaded files from his IP address using a program called Shareaza, but he had never even heard of the program. The only file sharing he did was via BitTorrent, and it was always TV shows or music, not porn. He worried that somehow a virus might have infected his machine despite his extensive precautions. He was also worried that another mutual acquaintance that he had given an account on his servers to might have left something there. The problem was that many years ago (when we first lost contact with him), the mutual acquaintance had been convicted of possession of kiddie porn and imprisoned. All in all, though, my friend was sure the police would not find anything… though there was always a sliver of doubt. After all, the police claimed they had gotten kiddie porn from his IP address… though courts have claimed in the past that an IP address is not sufficient to identify someone.
The final result ended up being rather bittersweet. A couple of weeks ago, my friend got word that a relative of his who had been staying with him was asked to speak to police, and then was Mirandized. While my friend's machines were found to be clean, the kiddie porn was found on the relative's laptop. So, my friend was off the hook, but his relative is now facing charges.
The sad thing is that the police treated this rather ineptly. For example, even though they had kept my friend's house under surveillance for several days, it never even occurred to them that my friend's relative was staying with him, even though the relative's car would be kept in the driveway every night. The police only learned that the relative was living there when he approached them himself and voluntarily handed over his laptop. Even then, it's not a sure thing the porn was his. According to my friend, there could have been as many as three hundred people who have had access to that laptop to install programs. The laptop was the relative's personal property, but he used it for work, and it was an informal policy at where he worked that whenever someone needed a laptop, they would just go to the nearest individual with one and borrow it for as long as was needed. As far as anyone knows, it could have been someone who worked at his office who borrowed the laptop that could have installed the illegal stuff. Considering the relative had plenty of time to delete the porn if he knew about it and didn't before giving it to police, and considering how many people had access to the machine, it's not unreasonable to think he didn't know it was there.
My friend finally was able to get his equipment back yesterday and is completely back online. He's lucky, as I would not have expected the police to release the items for several more months, if at all.
As a result of this fiasco, one of my personal projects for this week is to come up with an offsite backup solution for him. That way, if something unforeseen happens at his house, we can bring him back up and running with the least amount of time spent and data lost. Of course, I don't expect him to be raided by the police again, but then we weren't expecting him to be raided by the police in the first place. He would have been in the same boat, however, if his house had caught fire or thieves had broken into there and stolen everything.
Also, as a result of this story, I must stress this: if you use your personal laptop for work, under no circumstances should you loan it out to anyone else. If someone else loads illegal material into your laptop, you will most likely be the one left holding the bag if it's found out.
In the end, though, I'm relieved that my friend was essentially cleared of any wrongdoing and that he got his equipment back. I know it was a very stressful time for him, especially as he had other issues come up during that time that only added to the load on his mind. What happened to him is a two-fold cautionary tale about making sure you have offsite backups and making sure you control who has access to your own personal equipment. Still, he came through it okay, though he's bummed that his relative is now the one facing charges. All I can do is support him as a friend and do what I can to help make sure he doesn't go through that problem again.